Infosys E-Procurement Solution
Procurement is undergoing a digital switch. Public sector organizations need to transform their procurement systems and processes to be more agile, open, and responsive. Infosys E-Procurement Solution (EPS) enables public sector organizations to accelerate this transformation and be ready for this digital future.
EPS is a cloud-based, procure-to-pay solution, designed and delivered by Infosys Public Services in partnership with EY and SAP Ariba. The solution enables departments to purchase various goods and services through a single portal, configure specific requirements easily, and access data, reporting and analytics information in real-time to support more effective decision-making.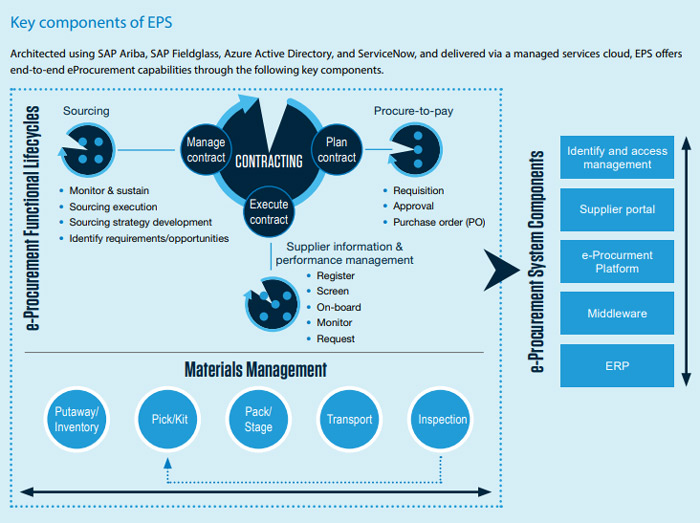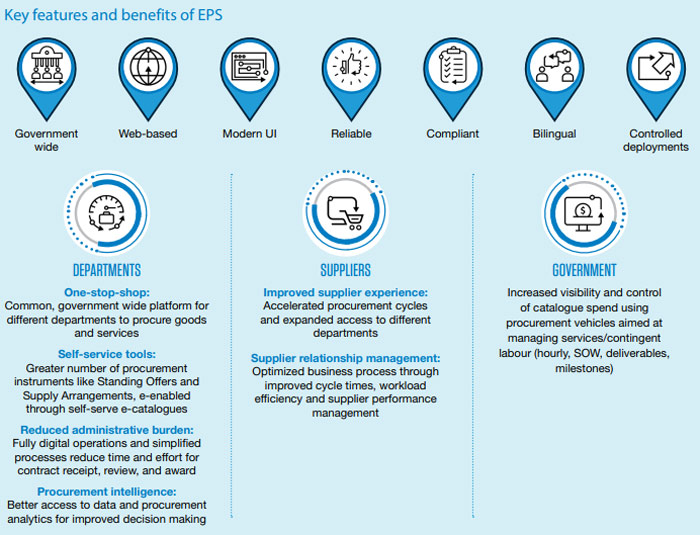 Procurement Transformation for Public Services and Procurement Canada
Infosys Public Services (IPS) implemented EPS for Public Services and Procurement Canada. The solution is digitizing procurement, advancing the government's socio-economic objectives, and delivering better results for Canadians.
The contract with PSPC for EPS offers options to the broader Canadian public sector (provincial governments, municipal governments, and quasi- governmental agencies) to acquire the e-Procurement Solution. Organizations can leverage the contract to configure, implement, and/or finance their own instance of the electronic procurement solution or leverage the existing EPS solution, accelerating their digital procurement journey.
Also Read: